Here at WYO Educate, we are all about improving students education through our workshops.
Our program is currently offering mental health workshops for secondary schools. Browse our current workshops below to find out what is included. Please read through our workshop requirements before finalising a booking,  familiarise yourself with our booking policy and terms and conditions. You can contact WYO Educate anytime, directly via our email [email protected].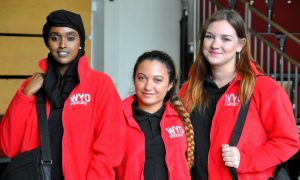 Ideal for secondary school students years 7-11.
Topics covered: Depression, anxiety, healthy lifestyles, exam stress, confidentiality, friendships and social media.
Duration: 60 minutes
Delivery Area: London, Essex and South East England